I really like this game !
Bug report :
- you cant start to walk while pressing control and being immobile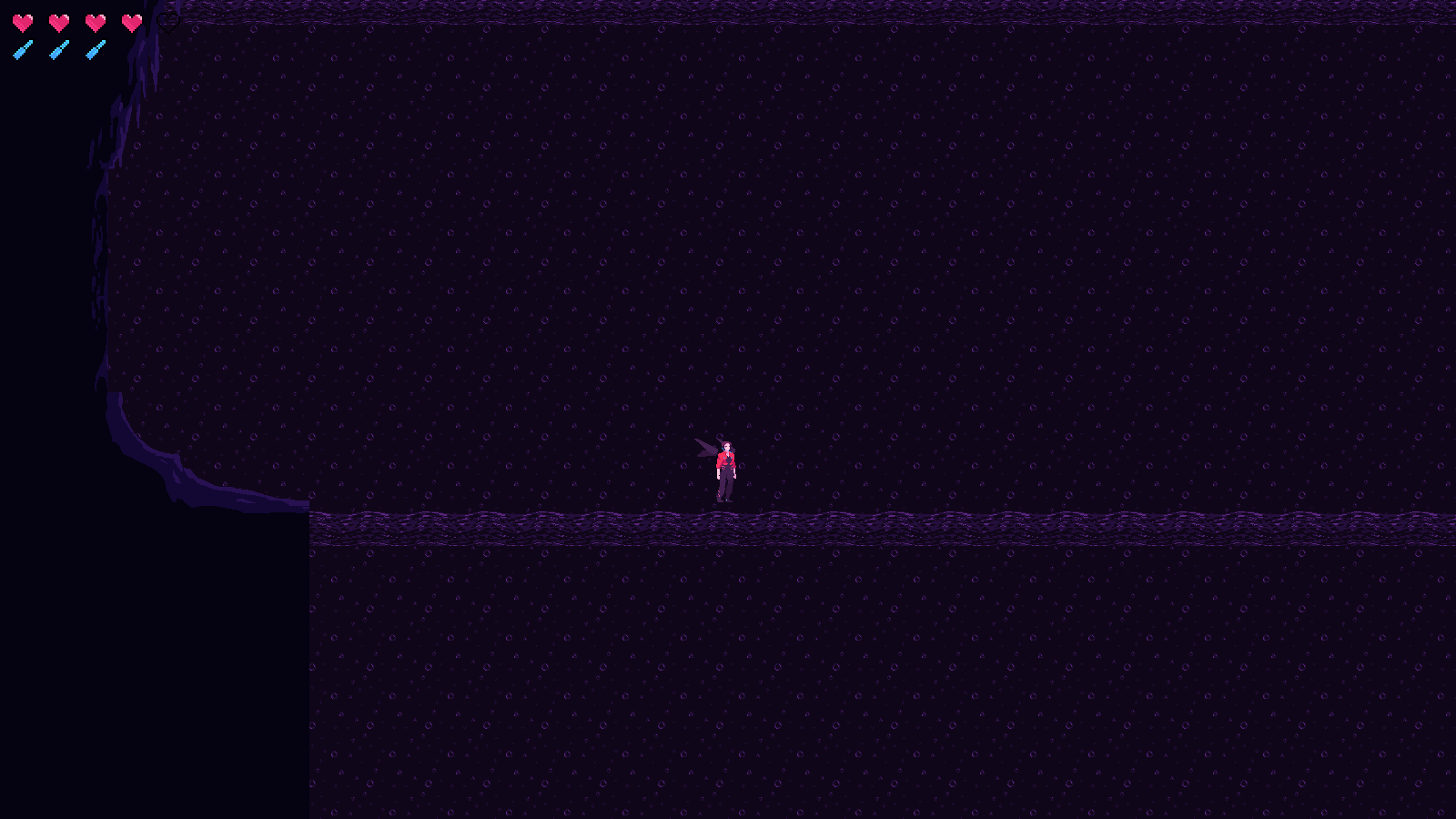 - you can softlock anywhere by pressing "s" while falling into the water thingy ( restarting doesn't do anything)
- if you play in windoed the descriptions of items don't appear
- you still see a sword in the spawning animation in tutorial and at the end of it, in the spawning animation at the beginning of the game and while taking the subway
- 3rd square people talks about a rundown on mouvement but nowhere is told such thing
- you can combo to death the training bot by doing down+z and up+z over and over ( not sure if intended)
- you can skip obtaining gun eyes by simply going to the elevator (missed it on my playthrough lol)
- some dialog still mention a sword (Flynn for example)
- if you land perfectly on a soft platform you can't drop of of it in some cases
- on some soft platform you slip 1-2 pixel after landing while backflipping causing to fall of of their edges
- if you get out of the first house you get wrong warpped ( or it seems like it) ie you spawn far from the door

I suggest making the entrance to zones stand a bit more (ie door/cave sprite) and please for my sake make the intro skippable and add a return to menu option (:
I Love the game the movement and the fighting, although i like the setting/environment and the art style the storyline hasn't gotten me hooked up yet (but that's not the goal right ?) .

That's my review after 30 min of play time ! I'll find time to do extensive testing or when a new demo popps up ;)

Ps : idk how that happened but rip my map i guess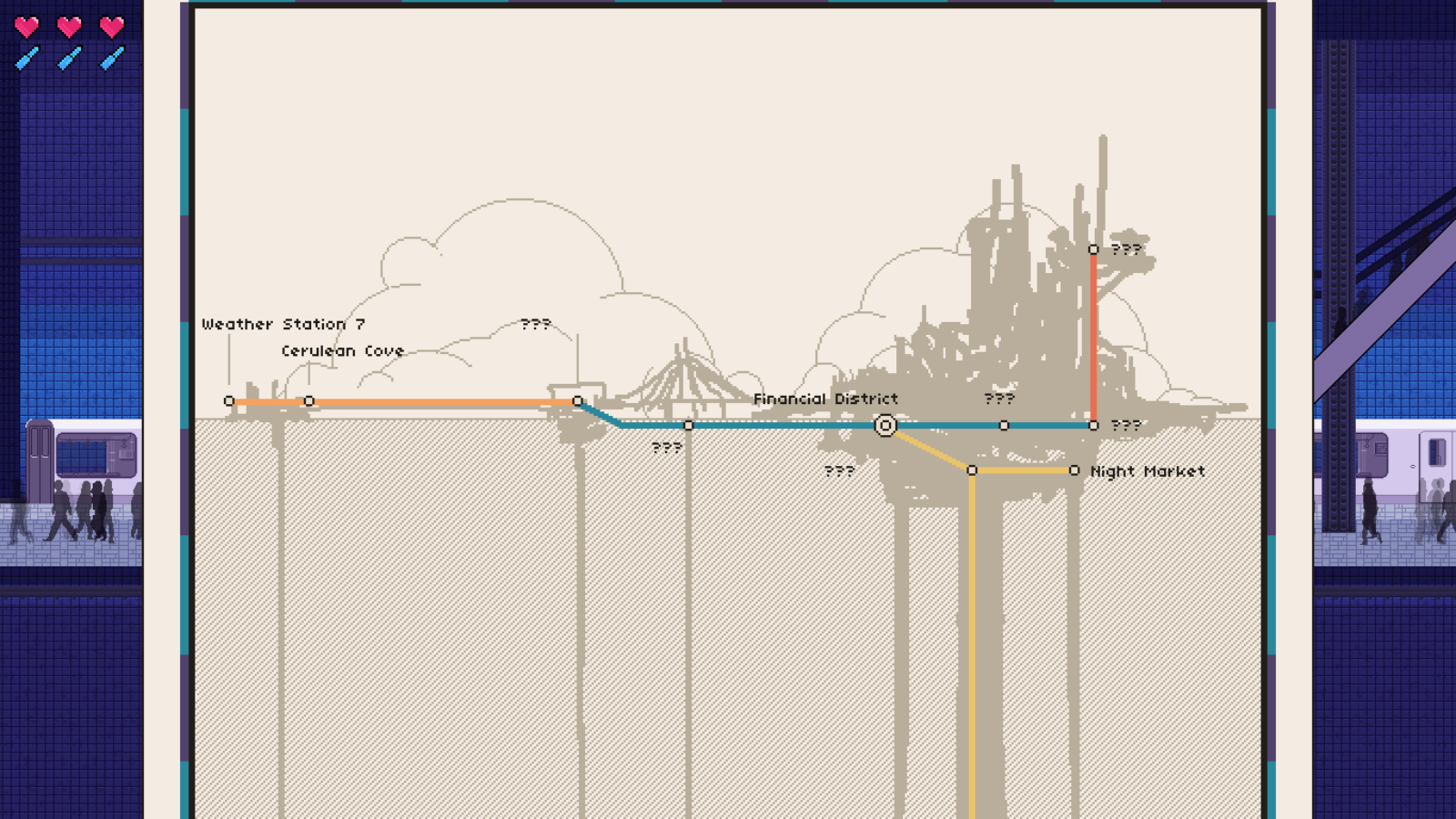 ((edit)) : could we have a room for testing with an invicible mob and plenty of space please ?
another edit after more testing :
you can softlock in any obstacle that kills you by pressing s while taking damage
next to the secret door to access lauren's home there is no wall
if you backflip on a soft platform you automatically drop and in the case of lauren's secret entry door it unloads the 'revealing' effect
in the elevator to night market you can simply go out the door you went in rather than doing the platforming section

And that's about it !
See you on the next update :)